* * *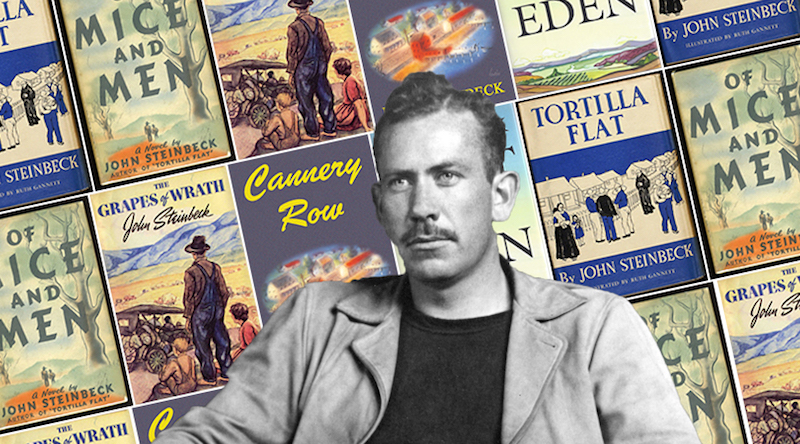 Speaking of the happy new year, I wonder if any year ever had less chance of being happy. It's as though the whole race were indulging in a kind of species introversion — as though we looked inward on our neuroses. And the thing we see isn't very pretty… So we go into this happy new year, knowing that our species has learned nothing, can, as a race, learn nothing — that the experience of ten thousand years has made no impression on the instincts of the million years that preceded.
Not that I have lost any hope. All the goodness and the heroisms will rise up again, then be cut down again and rise up. It isn't that the evil thing wins — it never will — but that it doesn't die. I don't know why we should expect it to. It seems fairly obvious that two sides of a mirror are required before one has a mirror, that two forces are necessary in man before he is man. I asked [the influential microbiologist] Paul de Kruif once if he would like to cure all disease and he said yes. Then I suggested that the man he loved and wanted to cure was a product of all his filth and disease and meanness, his hunger and cruelty. Cure those and you would have not man but an entirely new species you wouldn't recognize and probably wouldn't like.
It is interesting to watch the German efficiency, which, from the logic of the machine is efficient but which (I suspect) from the mechanics of the human species is suicidal. Certainly man thrives best (or has at least) in a state of semi-anarchy. Then he has been strong, inventive, reliant, moving. But cage him with rules, feed him and make him healthy and I think he will die as surely as a caged wolf dies. I should not be surprised to see a cared for, thought for, planned for nation disintegrate, while a ragged, hungry, lustful nation survived. Surely no great all-encompassing plan has ever succeeded.